Acknowledge God
By: Joseph H. Murray



"Trust in the Lord with all thine heart; and lean not unto thine own understanding. In all thy ways acknowledge Him, and He shall direct thy paths" (Proverbs 3:5, 6).

"And the servant of the Lord must not strive; but be gentle unto all men, apt to teach, patient, In meekness instructing those that oppose themselves; If God per adventure will give them repentance to the acknowledging of the truth; And that they may recover themselves out of the snare of the devil, who are taken captive by him at his will [or are taken alive by him at his will]" (2Timothy 2:24–26).

"Paul, a servant of God, and an apostle of Jesus Christ, according to the faith of God's elect, and the acknowledging of the truth which is after godliness; In hope of eternal life, which God, that cannot lie, promised before the world began" (Titus 1:1, 2).

"For I would that ye knew what great conflict I have for you, and for them at Laodicea, and for as many as have not seen my face in the flesh; That their hearts might be comforted, being knit together in love, and unto all riches of the full assurance of understanding, to the acknowledgement of the mystery of God, and of the Father, and of Christ; In whom are hid all the treasures of wisdom and knowledge" (Colossians 2:1–3).


The Pioneer Tract Society
P.O. Box 99
Burlington, NC 27216
Read Preacher Clark's testimony,
How I Received the Holy Ghost!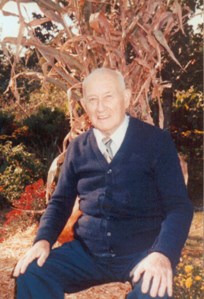 ---
Listen to this wonderful sermon from Preacher Clark (recorded in the 1970s). A real blessing!
(Note - To view both the sermon and the transcript, you must select the sermon first.)
---
Listen to Preacher Clark's testimony as recorded on the Pioneer Broadcast in 1980. A must hear!!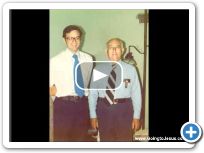 Pioneer Broadcast Part 2
Pioneer Broadcast Part 3
---
On another edition of the Pioneer Broadcast, John Clark discusses the need to be kept from sin by the power of the holy ghost and our powerlessness to resist unclean spirits if we do not have this power.
---
Please enjoy this wonderful, and sobering, message from Preacher Clark in 1975 - Are You Ready to Meet the Lord?
Transcript
(Note - To view both the sermon and the transcript, you must select the sermon first.)
---
---
Listen to the personal testimony of brother Glen Bartow as he tells how he came to understand the truth on the baptism of the holy Ghost being the new birth experience: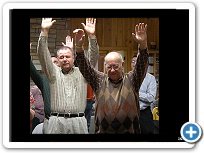 ---
LINKS:
Pastor John's House
Going to Jesus
Isaiah 58 Broadcast
Songs of Rest