Be Not Highminded, But Fear
By: Joseph H. Murray



"Thou wilt say then, The branches were broken off, that I might be grafted in. Well; because of unbelief they were broken off, and thou standest by faith. Be not highminded, but fear: for if God spared not the natural branches, take heed lest He also spare not thee. Behold therefore the goodness and severity of God: on them which fell, severity; but toward thee, goodness, if thou continue in His goodness: otherwise thou also shalt be cut off. And they also, if they abide not still in unbelief, shall be graffed in: for God is able to graff them in again. For if thou wert cut out of the olive tree which is wild by nature, and wert graffed contrary to nature into a good olive tree: How much more shall these, which be the natural branches, be graffed into their own olive tree? For I would not, brethren, that ye should be ignorant of this mystery, lest ye should be wise in your own conceits; that blindness in part is happened to Israel, until the fullness of the Gentiles be come in" (Romans 11:19–25).


The Pioneer Tract Society
P.O. Box 99
Burlington, NC 27216
Read Preacher Clark's testimony,
How I Received the Holy Ghost!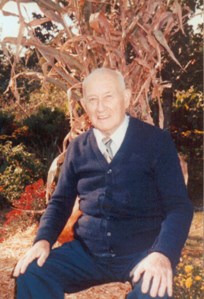 ---
Listen to this wonderful sermon from Preacher Clark (recorded in the 1970s). A real blessing!
(Note - To view both the sermon and the transcript, you must select the sermon first.)
---
Listen to Preacher Clark's testimony as recorded on the Pioneer Broadcast in 1980. A must hear!!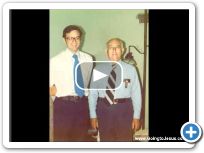 Pioneer Broadcast Part 2
Pioneer Broadcast Part 3
---
On another edition of the Pioneer Broadcast, John Clark discusses the need to be kept from sin by the power of the holy ghost and our powerlessness to resist unclean spirits if we do not have this power.
---
Please enjoy this wonderful, and sobering, message from Preacher Clark in 1975 - Are You Ready to Meet the Lord?
Transcript
(Note - To view both the sermon and the transcript, you must select the sermon first.)
---
---
Listen to the personal testimony of brother Glen Bartow as he tells how he came to understand the truth on the baptism of the holy Ghost being the new birth experience: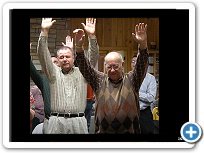 ---
LINKS:
Pastor John's House
Going to Jesus
Isaiah 58 Broadcast
Songs of Rest