Eat No Leavened Bread
By: Joseph H. Murray




"And Moses said unto the people, remember this day, in which ye came out from Egypt, out of the house of bondage; for by strength of hand the LORD brought you out from this place: there shall no leavened bread be eaten" (Exodus 13:3).

In what way does that statement or commandment of Moses affect us today?

It affects us in the same way it affected God's people then, for God's laws and commandments are spiritual. The laws of our land are not changed, altogether, because different administrations and officials are elected, or reelected, every certain number of years, but are administered by those who are elected and have the power of authority.

The continuing authority of God's rule over His people was passed from king to king, prophet to prophet, and from judge to judge until they became so rebellious that they were left to go their own way. Thus we had a period of what is called the dark ages.

They had become so alienated from God and His ways that they could not identify with God's own Son, Jesus, when He appeared on the scene, and He had this to say to them: "Search the scriptures; for in them ye think ye have eternal life: and they are they which testify of me. And ye will not come to me, that ye might have life. I receive not honor from men. But I know you, that ye have not the love of God in you. I am come in my Father's name, and ye receive me not: If another shall come in his own name, him ye will receive. How can ye believe, which receive honor one of another, and seek not the honor that cometh from God only? Do not think that I will accuse you to the Father: there is one that accuseth you, even Moses, in whom ye trust. For had ye believed Moses, ye would have believed me: for he wrote of me. But if ye believe not his writings, how shall ye believe my words?" (John 5:39–47).

Paul, writing to the Hebrews concerning the changing of the law, or the covenant, wrote this: "For the law having a shadow of good things to come, and not the very image of the things, can never with those sacrifices which they offered year by year continually make the comers thereunto perfect. For then would they not have ceased to be offered? because that the worshipers once purged should have no more conscience of sins. But in those sacrifices there is a remembrance again made of sins every year. For it is not possible that the blood of bulls and of goats should take away sins" (Heb. 10:1–4).

Paul continues his writing concerning Jesus' take over and changing of the covenant: "But this man [Jesus], after he had offered one sacrifice for sins for ever, sat down on the right hand of God; From henceforth expecting till His enemies be made His footstool. For by one offering He hath perfected for ever them that are sanctified. Whereof the Holy Ghost also is a witness to us: for after that He had said before, This is the covenant that I will make with them after those days, saith the Lord, I will put my laws into their hearts, and in their minds will I write them; And their sins and iniquities will I remember no more. Now where remission of these is, there is no more offering for sin" (Heb. 10:12–18).

The apostle Paul continues to warn us as to how we should apply ourselves as Christians today: "For if we sin willfully after that we have received the knowledge of the truth, there remaineth no more sacrifice for sins, but a certain fearful looking for of judgment and fiery indignation, which shall devour the adversaries. He that despised Moses' law died without mercy under two or three witnesses: Of how much sorer punishment, suppose ye, shall He be thought worthy, who hath trodden under foot the Son of God, and hath counted the blood of the covenant, wherewith he was sanctified, an unholy thing, and hath done despite unto the Spirit of grace? For we know Him that hath said, Vengeance belongeth unto me, I will recompense, saith the Lord. And again, the Lord shall judge His people. It is a fearful thing to fall into the hands of the living God" (Heb. 10:26–31).

Paul writing to the Corinthians concerning the awful sin of one having his father's wife made reference to it as being leaven. First Corinthians, 5th chapter, reads: "It is reported commonly that there is fornication among you, and such fornication as is not so much as named among the Gentiles, that one should have his father's wife. And ye are puffed up, and have not rather mourned, that he that hath done this deed might be taken away from among you. For I verily, as absent in body, but present in spirit, have judged already, as though I were present, concerning him that hath so done this deed. In the name of our Lord Jesus Christ, when ye are gathered together, and my spirit, with the power of our Lord Jesus Christ, to deliver such an one unto Satan for the destruction of the flesh, that the spirit may be saved in the day of the Lord Jesus. Your glorying is not good. Know ye not that a little leaven leavened the whole lump? Purge out therefore the old leaven, that ye may be a new lump, as ye are unleavened. For even Christ our Passover is sacrificed for us: Therefore let us keep the feast, not with old leaven, neither with the leaven of malice and wickedness; but with the unleavened bread of sincerity and truth" (1Cor. 5:1–8).


The Pioneer Tract Society
P.O. Box 99
Burlington, NC 27216
Read Preacher Clark's testimony,
How I Received the Holy Ghost!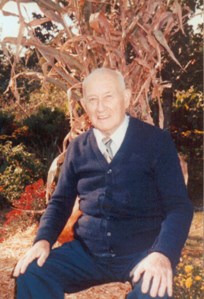 ---
Listen to this wonderful sermon from Preacher Clark (recorded in the 1970s). A real blessing!
(Note - To view both the sermon and the transcript, you must select the sermon first.)
---
Listen to Preacher Clark's testimony as recorded on the Pioneer Broadcast in 1980. A must hear!!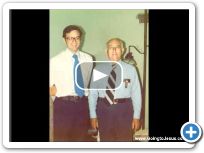 Pioneer Broadcast Part 2
Pioneer Broadcast Part 3
---
On another edition of the Pioneer Broadcast, John Clark discusses the need to be kept from sin by the power of the holy ghost and our powerlessness to resist unclean spirits if we do not have this power.
---
Please enjoy this wonderful, and sobering, message from Preacher Clark in 1975 - Are You Ready to Meet the Lord?
Transcript
(Note - To view both the sermon and the transcript, you must select the sermon first.)
---
---
Listen to the personal testimony of brother Glen Bartow as he tells how he came to understand the truth on the baptism of the holy Ghost being the new birth experience: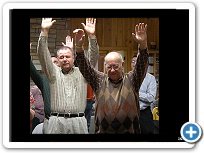 ---
LINKS:
Pastor John's House
Going to Jesus
Isaiah 58 Broadcast
Songs of Rest