Am I My Brother's Keeper?
By: Joseph H. Murray



"And the LORD said unto Cain, Where is Abel thy brother? And he said, I know not: Am I my brother's keeper? And He said, what has thou done? The voice of thy brother's blood crieth unto me from the ground" (Gen. 4:9–10).

We may think it a terrible thing to be guilty of putting our natural brother to death, as it was in the case of Cain slaying Abel, but we all are guilty of a far greater sin than that of Cain, for by our sins, we all helped to nail Jesus to the cross. This, however, was in the plan of God for our redemption from the curse that came upon us through Adam's fall. But when God raised Him, that is, Jesus, and quickened us with Him, we have Him on our hands again to do what we will with Him. And it can be said again as Pilate said when Jesus was on trial, "Behold the man!" (John 19:5). Will you crucify Him, or will you let Him live? He will either live in you, or you will crucify Him anew.

"He that despised Moses' law died without mercy under two or three witnesses: Of how much sorer punishment, suppose ye, shall he be thought worthy, who hath trodden under foot the Son of God, and hath counted the blood of the Covenant, wherewith he was sanctified, an unholy thing, and hath done despite unto the Spirit of Grace? For we know Him that hath said, Vengeance belongeth unto me, I will recompense, saith the Lord. And again, The Lord shall judge His people. It is a fearful thing to fall into the hands of the living God" (Heb. 10:28–31).




Return to Table of Contents for All Articles

The Pioneer Tract Society
P.O. Box 99
Burlington, NC 27216
Read Preacher Clark's testimony,
How I Received the Holy Ghost!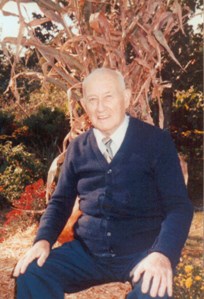 ---
Listen to this wonderful sermon from Preacher Clark (recorded in the 1970s). A real blessing!
(Note - To view both the sermon and the transcript, you must select the sermon first.)
---
Listen to Preacher Clark's testimony as recorded on the Pioneer Broadcast in 1980. A must hear!!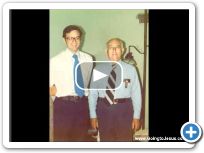 Pioneer Broadcast Part 2
Pioneer Broadcast Part 3
---
On another edition of the Pioneer Broadcast, John Clark discusses the need to be kept from sin by the power of the holy ghost and our powerlessness to resist unclean spirits if we do not have this power.
---
Please enjoy this wonderful, and sobering, message from Preacher Clark in 1975 - Are You Ready to Meet the Lord?
Transcript
(Note - To view both the sermon and the transcript, you must select the sermon first.)
---
---
Listen to the personal testimony of brother Glen Bartow as he tells how he came to understand the truth on the baptism of the holy Ghost being the new birth experience: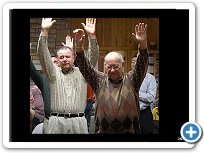 ---
LINKS:
Pastor John's House
Going to Jesus
Isaiah 58 Broadcast
Songs of Rest