Called and Sent or Volunteered?
By: Joseph H. Murray



The scripture is written that, "the gifts and calling of God are without repentance" (Rom. 11:29). The calling of God is a certain and sure thing. It is as sure and definite as life and death, or even more so, because your failing to follow or not to follow the call of God on your life will determine eternal life or eternal death for you.

God has called many a person that has not been obedient to that calling. Without first answering the call to follow the Lord, one can never know the great joy of being sent to do His work. His work is the works that Jesus did while on earth (John 14:12) to be continued through us.

Then, right on the other hand, there are multitudes today who haven't been called, nor sent, and still, they go about pretending to be doing the Lord's work. They also cause many to believe that they can confirm the word without signs following. But the scriptures are written, "and these signs shall follow them that believe; in my name shall they cast out devils; they shall speak with new tongues; they shall take up serpents; and if they drink any deadly thing, it shall not hurt them; they shall lay hands on the sick, and they shall recover. So then after the Lord had spoken unto them, He was received up into heaven, and sat on the right hand of God. And they went forth, and preached every where, the Lord working with them, and confirming the word with signs following. Amen" (Mark 16:17–20).

God does not call all men to do the same thing. Neither does He purpose for all men to do good. He calls men to do evil. The prophet Isaiah said, "I form the light, and create darkness: I make peace, and create evil: I the LORD do all these things" (Isa. 45:7).

Job was so very right in acknowledging God as the author of all his troubles when he said, "on the left hand, where He doth work, but I cannot behold Him: He hideth Himself on the right hand, that I cannot see Him: but He knoweth the way that I take: when He hath tried me, I shall come forth as gold" (Job 23:9–10).

"I say the truth in Christ," said the Apostle Paul to the Romans in Romans 9:1, "my conscience also bearing me witness in the Holy Ghost." "For He saith to Moses, I will have mercy on whom I will have mercy, and I will have compassion on whom I will have compassion. So then it is not of him that willeth, nor of him that runneth, but of God that sheweth mercy. For the scripture saith unto Pharaoh, Even for this same purpose have I raised thee up, that I might shew my power in thee, and that my name might be declared throughout all the earth. Therefore hath He mercy on whom He will have mercy, and whom He will He hardeneth. Thou wilt say then unto me, Why doth He yet find fault? For who hath resisted His will? Nay but, O man, who art thou that repliest against God? Shall the thing formed say to Him that formed it, Why hast thou made me thus? Hath not the potter power over the clay, of the same lump to make one vessel unto honor, and another unto dishonor? What if God, willing to shew His wrath, and to make His power known, endured with much longsuffering the vessels of wrath fitted to destruction: and that He might make known the riches of His glory on the vessels of mercy, which He had afore prepared unto glory. Even us, whom He hath called, not of the Jews only, but also of the Gentiles?" (Rom. 9:15–24).

Even as God has called the righteous to execute righteousness, even also has He called the wicked to execute evil and to put pressure on the righteous to force them unto a total dependency on God for their complete sustenance.

We, who have been called and sent of God, often wonder, why? when there are so many noblemen who seem to be more qualified to do His work. Then we find this scripture which says, "For ye see your calling, brethren, how that not many wise men after the flesh, not many mighty, not many noble, are called: But God hath chosen the foolish things of the world to confound the wise; and God hath chosen the weak things of the world to confound the things which are mighty; and base things of the world, and things which are despised, hath God chosen, yea, and things which are not, to bring to nought things that are: that no flesh should glory in His presence" (1Cor. 1:26–29).

God has many offices of duty for His people. We need to find ourselves and to get in tune with God's will for our lives and fulfill His commission to spread the gospel to every creature and make preparation for the end to come and to receive our crown of eternal life. Paul told the Corinthians to "Let every man abide in the same calling wherein he was called." He goes on to say, or ask, "Art thou called being a servant? care not for it: but if thou mayest be made free, use it rather. For he that is called in the Lord, being a servant, is the Lord's freeman: likewise also he that is called, being free, is Christ's servant. Ye are bought with a price; be not ye the servants of men. Brethren, let every man, wherein he is called, therein abide with God" (1Cor. 7:20–24).

The Apostle Paul made mention of the saints at Ephesus in his prayers, "That the God of our Lord Jesus Christ, the Father of glory, may give unto you the Spirit of wisdom and revelation in the knowledge of Him: the eyes of your understanding being enlightened; that ye may know what is the hope of His calling, and what the riches of the glory of His inheritance in the saints, and what is the exceeding greatness of His power to us-ward who believe, according to the working of His mighty power, which He wrought in Christ, when He raised Him from the dead, and set Him at His own right hand in the heavenly places, far above all principality, and power, and might, and dominion, and every name that is named, not only in this world, but also in that which is to come: and hath put all things under His feet, and gave Him to be the head over all things to the Church, which is His body, the fulness of Him that filleth all in all" (Eph. 1:17–23).

Oh! How we need to know what is the hope of our calling. Many are now claiming to already have what we need to have hope for, and that is to be saved at the end.

God has called and added to His Church "such as should be saved." That is, or should be, the ultimate outcome of our being baptized into His body, the Church. But if we now claim to have obtained that, then we have no more hope left. Or, as Paul put it to the Romans, "For we are saved by hope: But hope that is seen (or, now realized) is not hope: for what a man seeth, why doth he yet hope for? But if we hope for that we see not (to be saved at the end) then do we with patience wait for it" (Rom. 8:24–25).

Without the Spirit praying for us and through us helping our infirmities, we are lacking this hope that Paul speaks about here. For the Spirit makes intercessions for us according to the will of God. When we are burdened and oppressed by the things of this life, and the load gets more than we can bear, the Holy Ghost of God speaks words through us that we cannot understand at the time, and the load is lightened, and we are relieved. "For he that speaketh in an unknown tongue speaketh not unto men, but unto God: for no man understandeth him; howbeit in the Spirit he speaketh mysteries" (1Cor. 14:2). And he is edified (verse 4).

Being baptized by the Holy Ghost into the body of Christ, the Church, is our hope of being saved, and it is an holy calling. The Thessalonians were mentioned in the prayers of the Apostle Paul, as we also should pray, "Wherefore also we pray always for you, that our God would count you worthy of this calling, and fulfil all the good pleasure of His goodness, and the work of faith with power: that the name of our Lord Jesus Christ may be glorified in you, and ye in Him, according to the grace of our God and the Lord Jesus Christ" (2Thess. 1:11–12).




Return to Table of Contents for All Articles

The Pioneer Tract Society
P.O. Box 99
Burlington, NC 27216
Read Preacher Clark's testimony,
How I Received the Holy Ghost!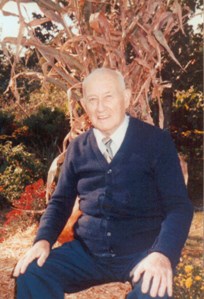 ---
Listen to this wonderful sermon from Preacher Clark (recorded in the 1970s). A real blessing!
(Note - To view both the sermon and the transcript, you must select the sermon first.)
---
Listen to Preacher Clark's testimony as recorded on the Pioneer Broadcast in 1980. A must hear!!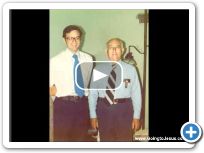 Pioneer Broadcast Part 2
Pioneer Broadcast Part 3
---
On another edition of the Pioneer Broadcast, John Clark discusses the need to be kept from sin by the power of the holy ghost and our powerlessness to resist unclean spirits if we do not have this power.
---
Please enjoy this wonderful, and sobering, message from Preacher Clark in 1975 - Are You Ready to Meet the Lord?
Transcript
(Note - To view both the sermon and the transcript, you must select the sermon first.)
---
---
Listen to the personal testimony of brother Glen Bartow as he tells how he came to understand the truth on the baptism of the holy Ghost being the new birth experience: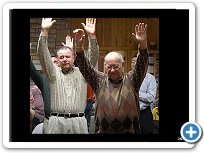 ---
LINKS:
Pastor John's House
Going to Jesus
Isaiah 58 Broadcast
Songs of Rest